Contact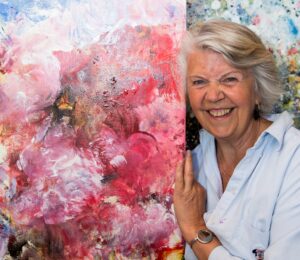 Book an appointment for a visit at Art Gallery Mols and meet the artist.
Please contact me by e-mail: benteelisabeth777@gmail.com or by mobile +45 22 87 16 18.      
We send paintings all over the world. Art Gallery Mols is open for visitors by appointment only.   
Bente Elisabeth Endresen
Vraavej 5, Mols, DK-8420 Knebel, Denmark
Mobile: +45 22 87 16 18

Follow me on Instagram and Linkedin.  
Partners:
Art Gallery Mols is a partner of Nationalpark Mols Bjerge   
Aros Advenhttps://www.arosadventure.dk/ture.
If you want to meditate or just want a guide to relaxation, I can recommend the free app. Heartfulness.
Do you need a place to stay on your holiday trip? Try Campaya