Exhibitions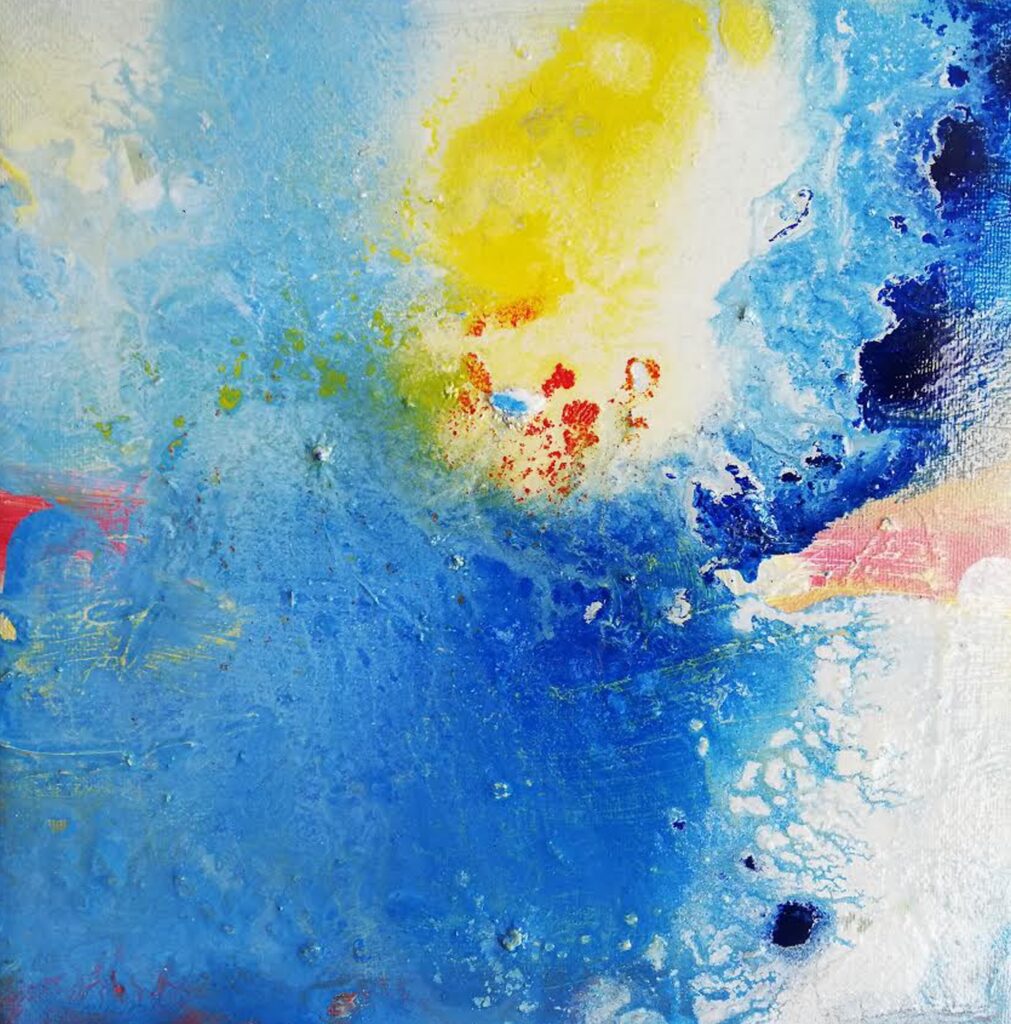 The colors now flourish in a
new Easter exhibition at Galleri Mols
Get inspiration from colorful and fun-loving paintings
when artist Bente Elisabeth shows a new exhibition at Easter.
Bente Elisabeth is bursting with energy after having gathered impressions from traveling around the world. But don't mistake; The Nordic tone is still common throughout her paintings. The paintings shine with strong colors that reproduce nature experiences.
This winter, Bente Elisabeth has traveled in the Arctic, where the northern lights blazed over the night sky. The days were full of the characteristic blue light that prevails in the bright hours north of the Polar Circle, where the sun is below the horizon in winter time. The colors get a special intensity in this special light.
To the north, the artist had a major exhibition in Tromsø Cathedral under the title; Most of all is love. And she participated in the Arctic Frontier's international conference, where sustainable development in the Arctic area was elucidated by the leading global actors in the Arctic. From now on, over the summer, Bente Elisabeth exhibits in the well-known Tromsø Archipelago Cathedral; Thousands of tourists visit annually.
Right now you can experience Bente Elisabeth and her Nordic paintings at Gallery Mols at Easter; every day from Thursday Thursday 18 April to Easter Sunday Sunday 21 April, every day at. 11-17. Displays Thursday morning at. 11. And at Gallery Mols it also flourishes outside, with a large painting on glass.
When you visit Galleri Mols, you also get a look into the studio, where creative chaos prevails.
Just now:
The international Artist Bente Elisabeth is exhibiting in the Arctic Cathedral in Tromsoe – Ishavskatedralen. . "The Way of Love – Størst af alt er Kærligheden"
You are most welcome to visit the exhibition in the opening hours of the church.
Or contact me at benteelisabeth777@gmail.com.
Paintings by artist Bente Elisabeth . "The Way of Love – Størst af alt er Kærligheden"
These paintings are for sale. Do you want more information, please contact me on +45 22871618 or on e-mail benteelisabeth777@gmail.com
"By loving more and more, you don't lose love, you only get more and more love." ¨~Chariji
"To create peace outside, it should be in the heart first." ~Daaji
"You only can win hearts with love. There is no other way." ~Lalaji
"Everything we need is already present within our heart as a source of light." ~Daaji
All elements has their fascination.
Water can be quiet, violent, soft and airy.
You are welcome to visit me at Art Gallery Mols, near Århus, Denmark. Open after appointment. Contact mobile +45 22871618 for an appointment. Paintings with Nordic and Arctic inspiration and the theme "Creation".
These paintings are 20×20 cm each. Price €300 each. Can be sent to all countries.