Exhibitions, actual and former.
Oktober 2021. Kunstspor på Djursland. Tak til alle søde og hyggelige kunstgæster der lagde turen forbi det åbne atelier og Galleri Mols. Her er nogle fotos fra Galleri Mols. Tillykke til vinderne af efterårskonkurrencen!
******************'***************
1. juli – 30. september 2021 "Skaberværket". Maleriudstilling – Bente Elisabeth Fuglsøcentret.
"The Creation". Exhibition with paintings by Bente Elisabeth Endresen. Fuglsøcentret. Nogle fotos fra udstillingen. (Du kan også bestille en udstilling til dit firma.)
🇬🇧🇩🇰🇩🇪  Et særligt arrangement på udstillingen "Skaberværket" på Fuglsøcentret, Irsk aften den 23. og den 24. september 2021 med whiskey smagning og irsk musik. Kunstner Bente Elisabeth vil være der og fortælle om malerierne der er udstillet på Fuglsøcentret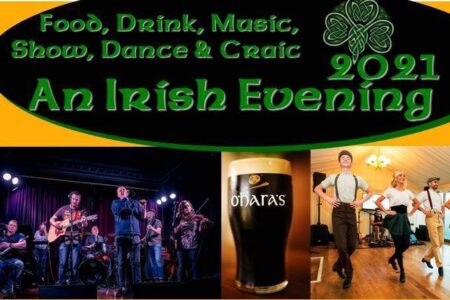 16-18 Bente Elisabeth er tilstede og deler sine oplevelser som kunstmaler. 16-17.30 Korte pub sessions med trad. irsk musik. 16.30 Irish whiskey-smagning . 17.15: Irsk ølsmagning v./ O´Hara´s Beer. 18.00 Irish dinner. 20.00: Hal 1 – koncertsalen: 20.00: Realta Dance (Irl.), irsk dance show 20.15: Aoife Scott & Band (Irl.), trad./song. I pausen: Realta Dance, 15 min. 21.45: Realta Dance, 15+ min. 22.15: Black Bank Folk (Irl.), folk/rock.. Underholdning slutter 00.00
****************************** 
VELKOMMEN TIL "NATURENS SKØNHED" / WELCOME TO THE BEAUTY OF NATURE
Maleri- og fotoudstilling / Paintings- and photo exhibition på TingGalleriet i Ebeltoft – Kunstbygningen Tinghuset, Torvet 5, 8400 Ebeltoft, Danmark. 21. juli – 1. august 2021. Billedkunstner Bente Elisabeth og fotograf Inge Lynggaard Hansen udstiller malerier og billeder med udgangspunkt i naturens skønhed. 
Bente Elisabeth, der er vokset op i Tromsø i Norge, har rejst verden over, men har i særlig grad ladet sig inspirere af den arktiske natur med de mange blå nuancer og dens helt specielle lys. Bente Elisabeths malerier tager udgangspunkt i universets og naturens rigdom, kraft, konstante bevægelse og vækst. Bente Elisabeth afspejler naturens mange ansigter ved hjælp af såvel blide toner som farverige kontraster, og i hendes penselstrøg ses både livsglæde, energi og optimisme.
Naturen og klimaet har altid ligget Bente Elisabeth på sinde, og også i sin kunst sætter hun fokus på bæredygtighed og at inspirere til handling i klimaets og naturens tjeneste. Det internationale projekt Red Snow, initieret af Bente Elisabeth, blev vist i de nordiske lande. Her blev aktuel forskning præsenteret sideløbende med kunstarter som musik, dans, billedkunst etc. Se mere på www.benteelisabeth.dk Bente Elisabeth er til stede den 21. – 25. juli, hver dag kl. 11-13, og byder på et glas vin og en kunstsnak.
Fotograf Inge Lynggaard Hansen deltager med lyse og livsbekræftende billeder. "Vi har verden over været igennem en mørk tid på en måde, vi ikke har oplevet før og ingen ved endnu, hvornår den helt stopper. Derfor trænger vi til at lade lyset få overtaget, og jeg vil i den forbindelse tillade mig at citere Leonard Cohens smukke ord "There is a crack in everything – that's how the light gets in". Dette har dannet baggrund for mine fotos, som kan ses på udstillingen". Se mere på Lynggaardhansenfoto.dk
*****************************
The colors now flourish in a new Easter 2021 exhibition at Galleri Mols
Get inspiration from colorful and fun-loving paintings by artist Bente Elisabeth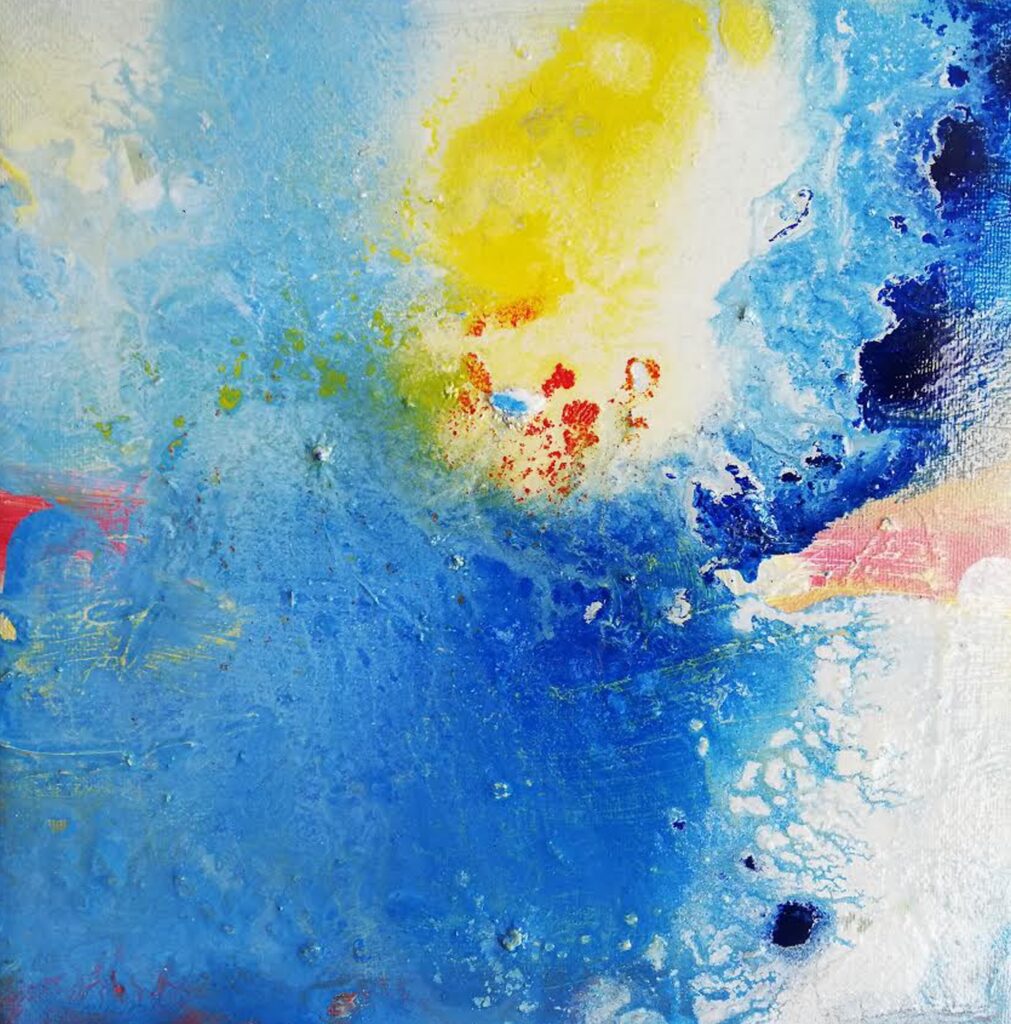 Bente Elisabeth is bursting with energy after having gathered impressions from traveling around the world. But don't mistake; The Nordic tone is still common throughout her paintings. The paintings shine with strong colors that reproduce nature experiences.
This winter, Bente Elisabeth has traveled in the Arctic, where the northern lights blazed over the night sky. The days were full of the characteristic blue light that prevails in the bright hours north of the Polar Circle, where the sun is below the horizon in winter time. The colors get a special intensity in this special light.
To the north, the artist had a major exhibition in Tromsø Cathedral under the title; Most of all is love. And she participated in the Arctic Frontier's international conference, where sustainable development in the Arctic area was elucidated by the leading global actors in the Arctic. From now on, over the summer, Bente Elisabeth exhibits in the well-known Tromsø Archipelago Cathedral; Thousands of tourists visit annually.
Right now you can experience Bente Elisabeth and her Nordic paintings at Gallery Mols at Easter; every day from Thursday Thursday 18 April to Easter Sunday Sunday 21 April, every day at. 11-17. Displays Thursday morning at. 11. And at Gallery Mols it also flourishes outside, with a large painting on glass.
When you visit Galleri Mols, you also get a look into the studio, where creative chaos prevails.
2019. The international Artist Bente Elisabeth is exhibiting in the Arctic Cathedral in Tromsoe  –  Ishavskatedralen.  . "The Way of Love – Størst af alt er Kærligheden" 
You are most welcome to visit the exhibition in the opening hours of the church.  
Or contact me at benteelisabeth777@gmail.com.
Paintings by artist Bente Elisabeth . "The Way of Love – Størst af alt er Kærligheden"
These paintings are for sale. Do you want more information, please contact me on +45 22871618 or on e-mail benteelisabeth777@gmail.com
"By loving more and more, you don't lose love, you only get more and more love." ¨~Chariji
"To create peace outside, it should be in the heart first." ~Daaji
"You only can win hearts with love. There is no other way." ~Lalaji
"Everything we need is already present within our heart as a source of light." ~Daaji
All elements has their fascination.
Water can be quiet, violent, soft and airy.
You are welcome to visit me at Art Gallery Mols, near Århus, Denmark. Open after appointment. Contact mobile +45 22871618 for an appointment. Paintings with Nordic and Arctic inspiration and the theme "Creation".
These paintings are 20×20 cm each. Price €300 each. Can be sent to all countries.